After a combined 50+ years of custom pool building throughout the Mid-West and South-West United States, our founders believe it is time to share their extensive knowledge and experience with homeowners who are looking to undertake the, sometimes daunting, task of owner/builder pool construction.
With our help, you will be able to build the pool of your dreams with confidence, knowing that the creative guesswork and technical aspects of your project have been taken care of by the professional pool builders and designers at Designs by PoolAid. You'll have a pool designed specifically for your needs and wants and an opportunity to lower your cost as an owner/builder.
It is our mission at Designs by PoolAid to assist homeowners in creating the swimming pool of their dreams through creativity, affordability, and a proven process.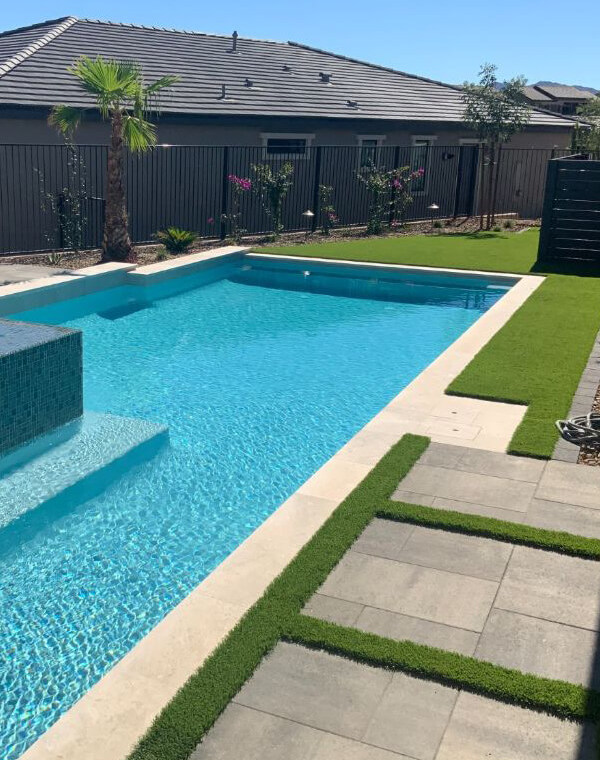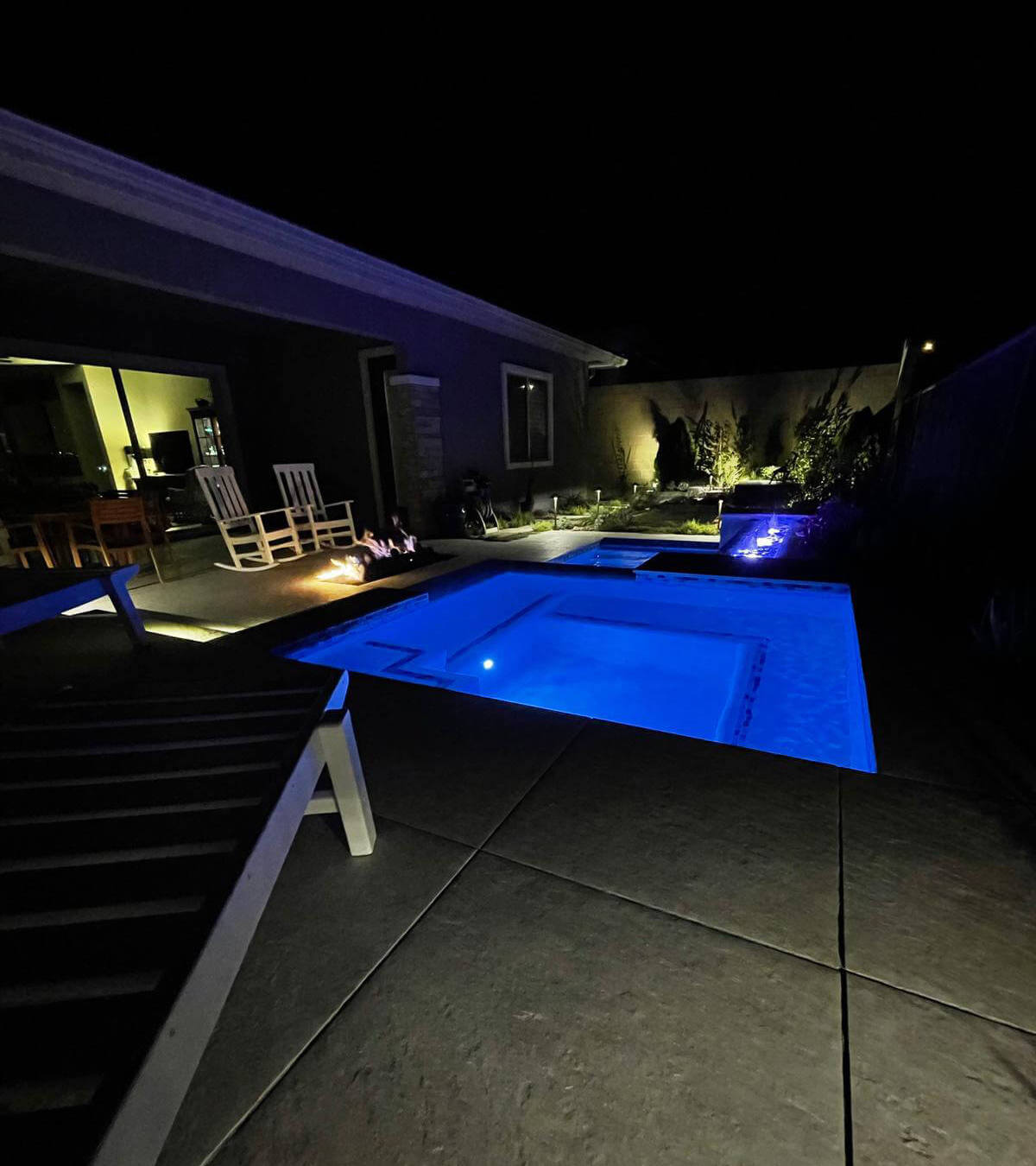 Our company believes in serving both our clients and our team, we work hard to build an environment that nurtures creativity and joy. Honesty, integrity and humility are the back bone of our company. Our Core Values are integrated into everything that we do. 
We know the value of your time and money and just like anything in life, when you have the right tools, it makes the job much more manageable. Design ideas, drawings, well defined phases and helpful videos providing you with our years of experience. All these tools will take a challenging process and make it practical to save you money.
Building your Pool & Outdoor Living space is not an extremely difficult process, it just takes time, energy and effort, and of course a certain amount of knowledge. If you're willing to put the time, energy and effort into your project, we want to share our knowledge to help you build a beautiful place for your family and friends to spend time together. More than ever, time with the people we love, spent in the comfort of our own backyard paradise is invaluable. 
When your building a pool it's the perfect time to incorporate your landscape into the project. Let our design team help you complete that project with the perfect plants, patio, patio coverings, lighting and an outdoor kitchen or living space. Again, it's not an extremely challenging process when you have our extensive knowledge base to help you.
If you are a motivated home owner and have been wanting to build a pool and/or landscape your yard, and are interested in saving yourself some money along the way, this may be the perfect solution for you. You will be involved with everything from the design process, to the inspections, to the final gratifying start up. And along the way, we will provide you with the knowledge in addition to top quality pool and landscape designs.
If you follow the process we have laid out for you, you will be able to get that dream yard you've been wanting and save yourself money.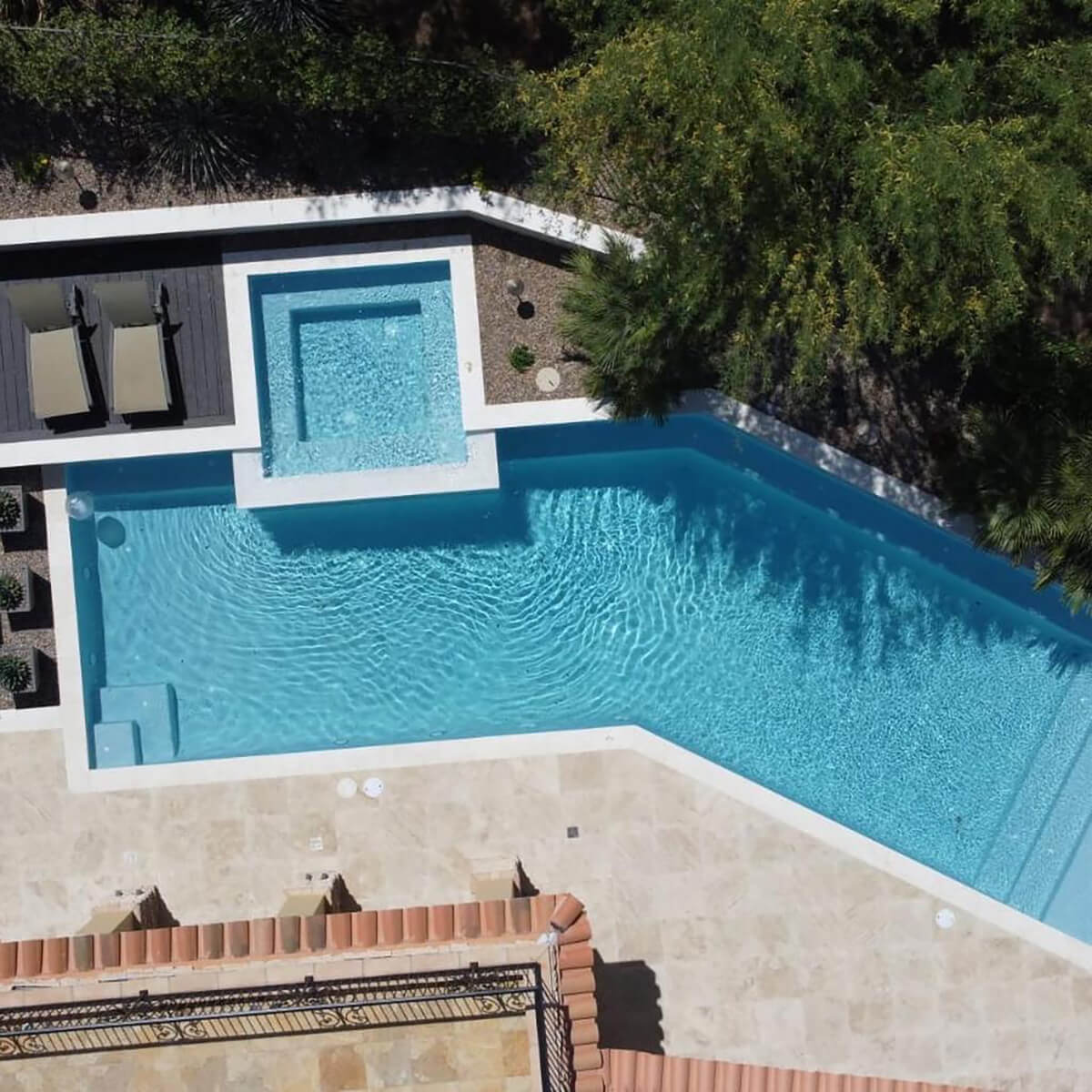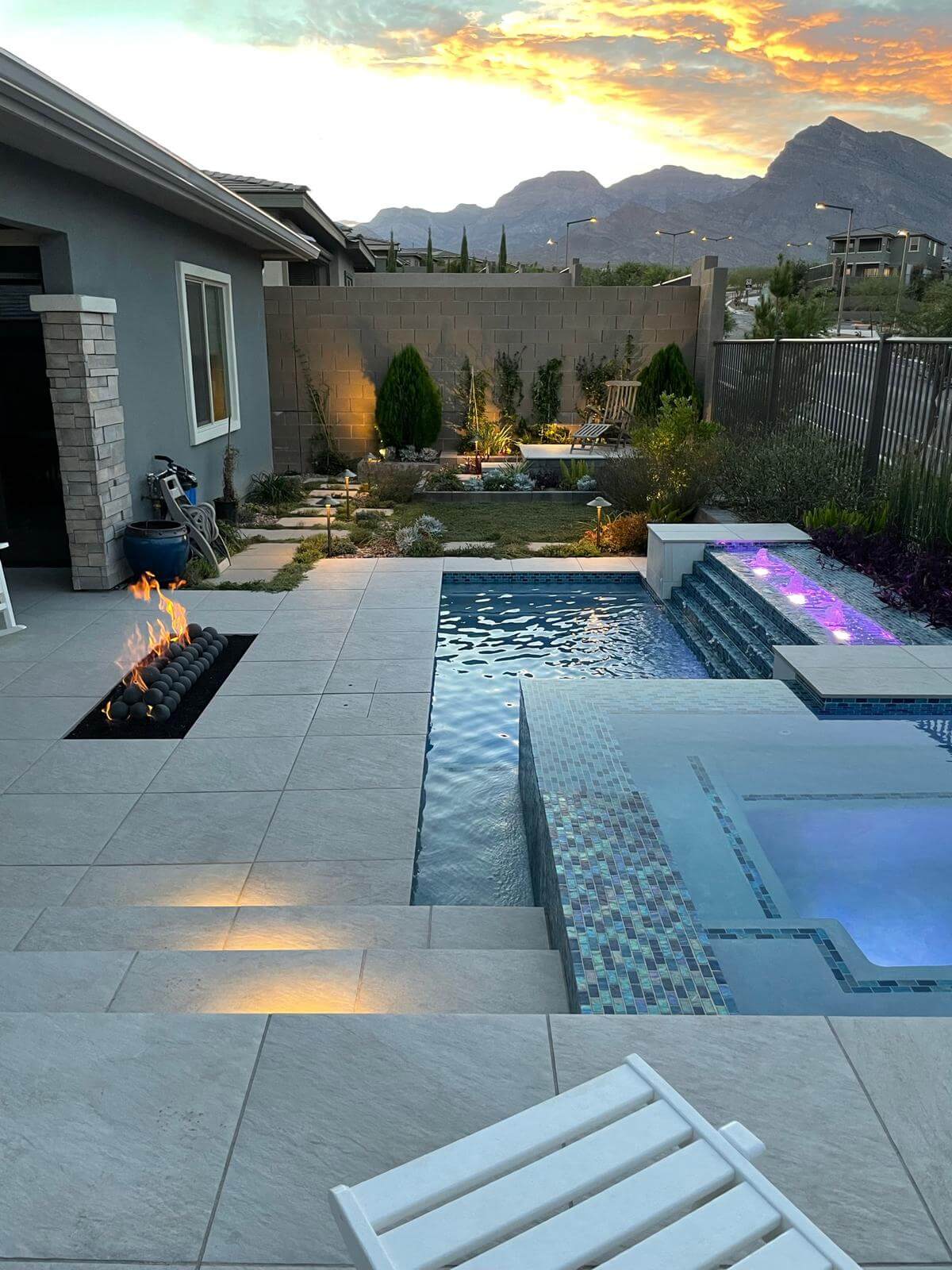 How Designs By POOLAID Helps
Owner-Builders
Owner-builders often have an independent streak that we respect, but we also know the challenges of designing a pool from scratch without prior experience. There are so many things that could go wrong, but you can solve most of them right from the beginning with a sound design.
Design is at the heart of everything in pool design and backyard landscaping. Professional builders capture the image in their minds into blueprints and building specifications. These are the critical documents you need to pull permits, hire subcontractors, get construction loans, negotiate with HOAs, basically anything to do with a pool project!
We knew that if we could get owner-builders through the design phase, their projects would be much easier to build, more beautiful, safer, and less expensive. That's why we created DESIGNS BY POOLAID's system so owner-builders could get through it.
Why Do People
Decide to Become
Owner-Builders?
There are two reasons. First, some people want to be in control of the process. In a traditional build, an owner hires a general contractor to handle everything. The GC is in charge of the project, which means owners are at their mercy to make sure they do everything to your standards.
Second, some owners want to save money on their project. There's no question that going the owner-builder route can save you thousands compared to hiring a general contractor. However, that assumes that everything runs smoothly and within budget. It's up to you to make sure that happens!
A subcontractor cannot take a sketch off a napkin and translate it into your vision. Blueprints and specs are essential to telling them what needs to be done to make your project a reality. By leaning on our 45+ years of experience in designing pools and backyards, you can step into the owner-builder role with confidence.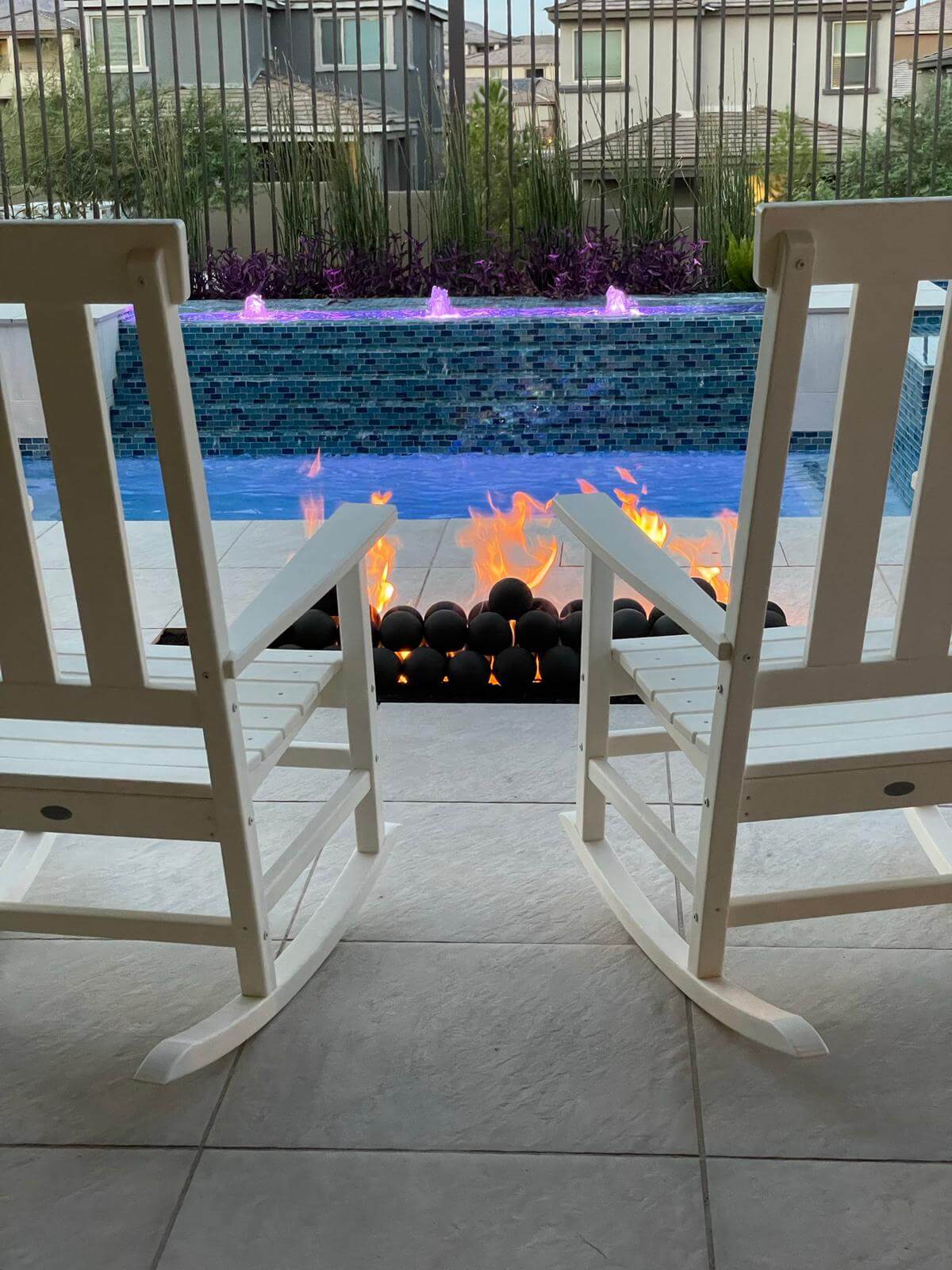 What Goes Into
Building a Pool?
There are many steps, starting with imagining your perfect design and getting it down on paper. Our job is to help you do that! Once you have your design, you'll need to budget for materials and get all the permits and approvals you need to start.
After you're legally cleared to begin, you can call an excavator to paint the design of the pool on the ground so you can see what it looks like. Study it for a day or two with the plans to really get a feel for what the space will become. This is the last chance to make changes before you break ground!
If all is well, the excavators will start digging out the pool to the right depth, along with trenching for electrical and plumbing. Next, the plumbing gets placed in for all the filters, jets, drains, returns, and anything else that deals with water in your design.
After plumbing, the electrical lines need to go into wire up lighting and power for the pumps and any water features you have. Then your concrete contractor will place a steel mesh where all the concrete will go before the concrete trucks arrive.
All of our pool designs use a technique called shotcrete, which is simply sprayed-on concrete that sticks to the metal mesh. This is how pool builders can make a vertical wall without it slumping as it dries.
After this, the basic structure of the pool is ready. Now it's time to make it pretty! Tiling goes around the water line to mark where the height of the water should be and to protect the color of the concrete from treated water. Concrete surfaces get finished, whether that's pebbles in the pool or pavers around the edge.
This is also the point where any special landscaping, water features, fire features, etc. get installed. Once everything is ready, the last step is to fill the pool with water, charge it with chemicals, and start up your pumps. Now you can jump in and enjoy your pool!
The time these steps take depends on your project. Expect at least 12 weeks for most projects from marking the ground on. With our plans to guide you and your subcontractors, you'll have the confidence to finish your new backyard from start to finish.
Work With DESIGNS BY POOLAID
If you're an owner-builder tired of sweating in summer, or you have a brand new home that needs a pool, or you want something that will attract a buyer to a home you want to sell, DESIGNS BY POOLAID can help you design your dream backyard and pool. It all starts with our Build Your Own Pool package. To make your dream a reality, click here to fill out our contact form.