A pool adds incredible benefits to your home. You can go for a swim whenever you want with no need to travel to a public pool or a beach. It's an excellent way to keep your cardio up. They're also fun to hang around with friends and family. But does a pool add value to your home?
The answer, like a lot of things in real estate, is that it depends. Adding an in-ground pool will raise your home's value by 5%-8% according to most studies, but you could end up paying more for installing, maintaining, and insuring your pool than you'd get back from selling it.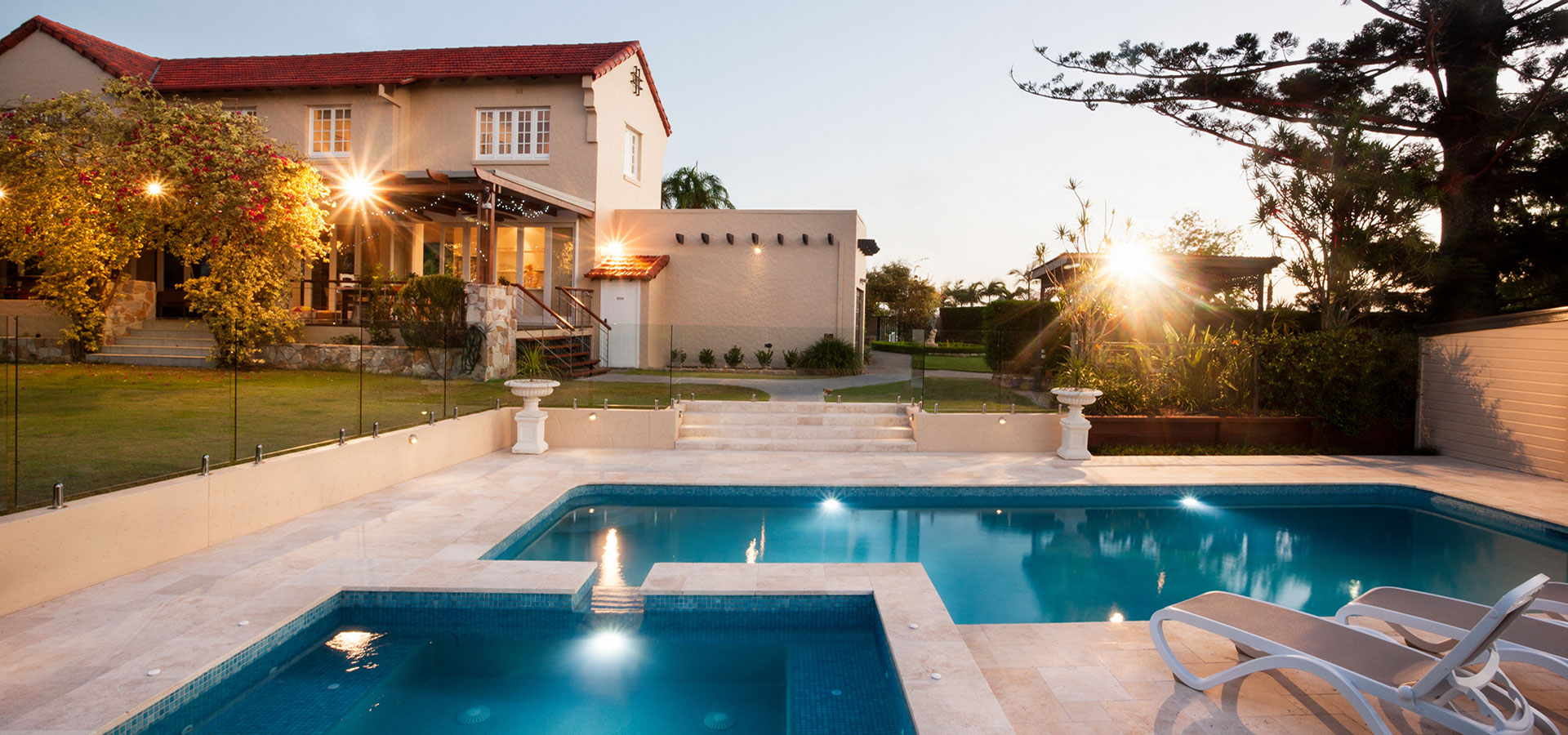 How Much Does it Cost to Install a Pool?
Owning a pool is an investment in your health, well-being, and potentially your pocketbook. But not all investments pay well and some end up costing you more than you think. Here are the costs you need to consider.
Installation
The average in-ground pool costs around $30,000-$35,000 to install, and that's for a basic pool. Going the owner-builder route using POOLAID's design service can lower that cost, and it can be much higher if you add a lot of luxury features.
If you want to increase the value of a home with a pool, avoid above-ground pools. These do not last as long as an in-ground pool and will not help with your home's valuation. Plus, they're very difficult to keep clean.
You will also need to install safety features if you plan to sell your home. A pool without safety features like strong fencing can make your pool look like a liability to own. Your local code may require certain safety features, anyway.
Maintenance
Pool maintenance can cost between $80-$150 a month depending on the size and condition of your pool. It also takes time and gear to treat and clean your pool. If you hire an outside service to do this, it could cost you a little more depending on your area.
If you have a lot of landscaping around your pool as part of the design, that will also need maintenance. You might need to pressure wash a concrete patio once a year, or fertilize any plants. Those costs add up.
Insurance
Once you own a pool, you're legally liable for any injuries caused by it. Adding a pool will raise your home insurance premiums for certain, and you should tell your insurance agent about your pool plans so they can quote you a new rate. You may also wish to raise your policy limit to at least $500,000 since pool injuries can be quite expensive to pay for.
Financing Costs
Most homeowners finance their pool installations, so you also have to factor in the interest rates of your loans. The financing costs will depend on the size of your loan, the rate, and if you plan to sell your home before you pay off the loan.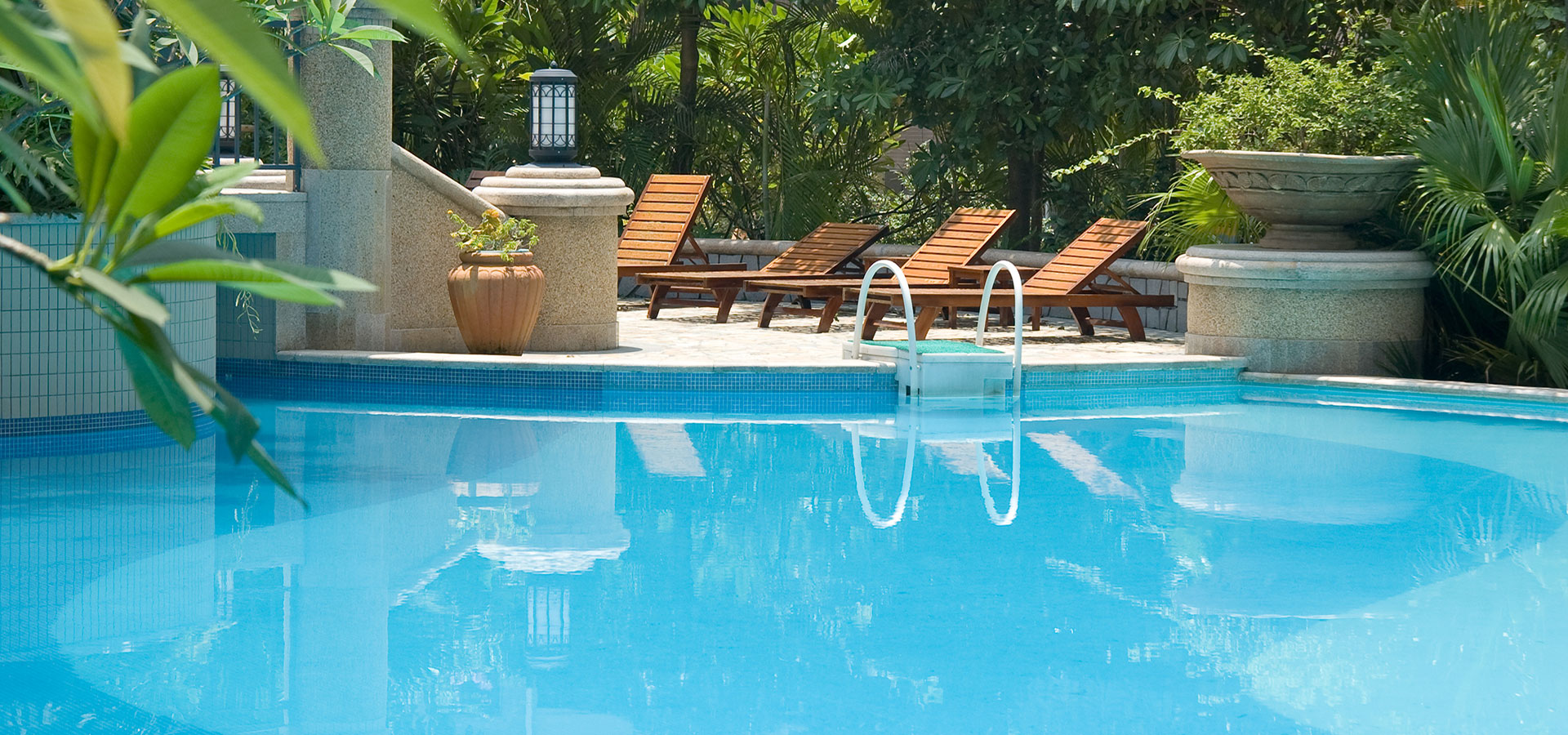 How Much Value Does a Pool Add to Your Home?
The first thing that can raise the value of your pool is the climate. Pools in warmer climates can be used year-round and don't need winterizing. This makes them more attractive. Also, neighbors are more likely to have their own pools. A home without a pool when everyone around you does can depress your home's value.
What about lowering the value? If you don't maintain your pool, it can quickly become an eyesore and turn away buyers. No one wants to buy a filthy algae-filled pool. Another factor is having too big of a pool for your backyard. A new homeowner may want to do more than swim!
Another is the value of your home. If you already have a luxury home, buyers may expect a high-end pool as part of the package. If your home is cheap, adding a nice pool may not raise the value much because people looking for cheap homes don't want to pay for pool expenses.
Talk to an Appraiser First
If you really want to know how much your home's value will rise because of a pool, we recommend paying for an appraisal. Get the current value of your home and then ask them how much adding an in-ground pool would raise the value.
They'll compare home values in the neighborhood and give you an estimate of how much you'd get if you added one. It might not add up to the costs of owning a pool in the end, but you must also add in the lifestyle benefits of owning one.
Now you know why building a pool for your home just for investment value is a bit of a risk. There are a lot of factors and it can quickly become more expensive to own and maintain one than what you'd get back in the end. However, the lifestyle benefits and enjoyment of owning a well-maintained pool give a gift of memories and health that money can't buy.