Have you ever noticed that you can go a long way in life just by avoiding mistakes? Making a mistake in your pool building process can cost you a lot of wasted time and money, but if you don't know what to watch out for, it's easy to fall into error.
Here are some of the top pool design regrets we've seen when people build their own pools. Prepare for these and your project will be streamlined, take less time, and be far less stressful.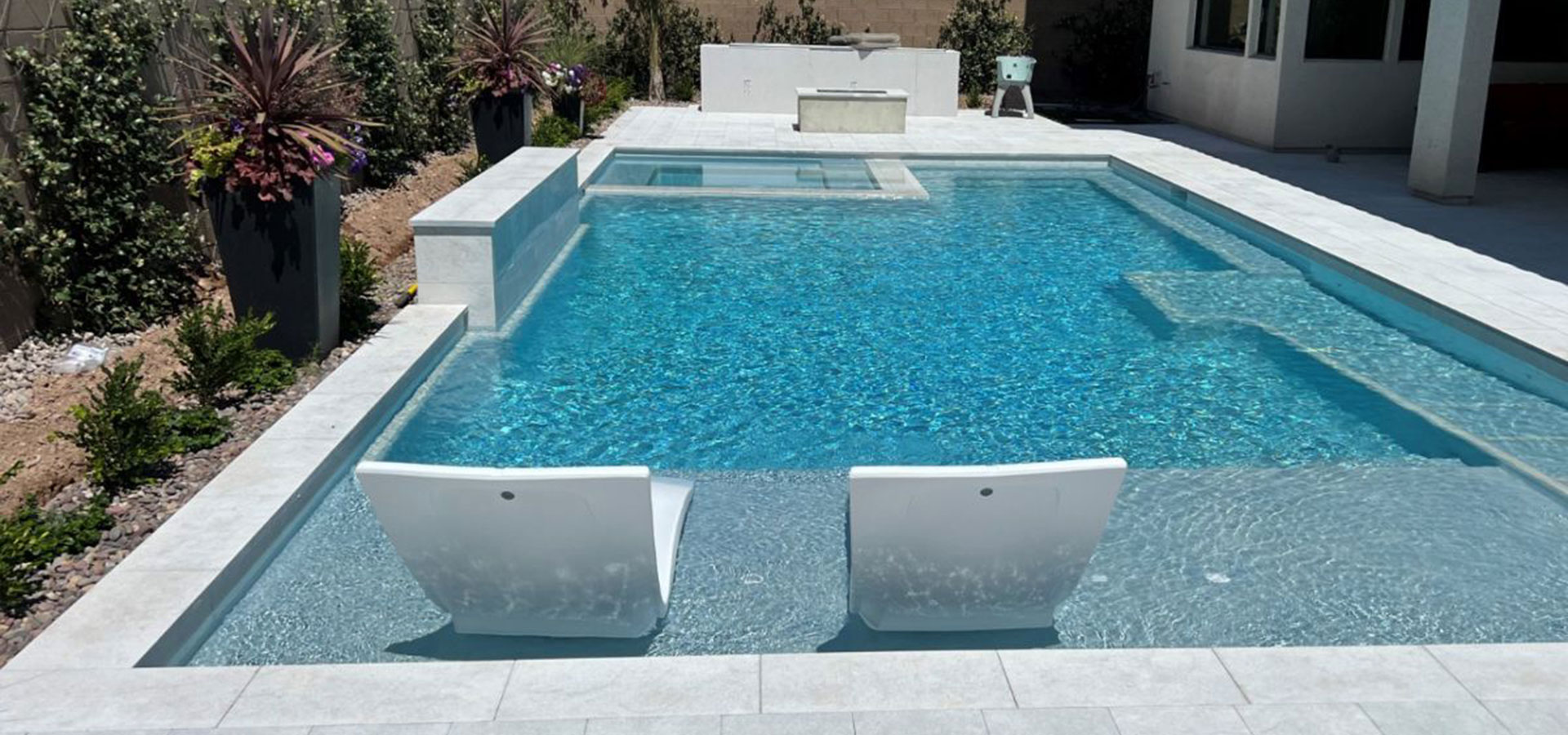 Mistake 1:
Not Using a Design Team
Building anything right requires a good plan. Even the best subcontractors cannot do good work without proper blueprints and specifications. That's what our design team does for you. We take the vision of your dream backyard and pool and turn it into a plan that you can give to your subcontractors and the building department.
Mistake 2:
Using Unlicensed Subcontractors
There are many reasons why you need to work with only licensed subcontractors. Experience, work history, and needed insurances are just a few reasons this is the only way to build your pool.
Mistake 3:
Staying within your Budget
A simple pool can still cost you tens of thousands of dollars. Without a proper budget, you could end up spending far too much money. Your budget needs to measure both material costs and labor costs. When you work with a subcontractor, get their budget estimates and keep a running record of how much you're spending.
Mistake 4: Not Spending
More Where It's Needed
There are parts of your pool build that you should not skimp on because they're vital to the maintenance and lifespan of your pool. For example, spending more for an efficient system may mean you pay less over time for energy bills.
Our design team can tell you where you can save money and where it might hurt you in the long run in your pool building process.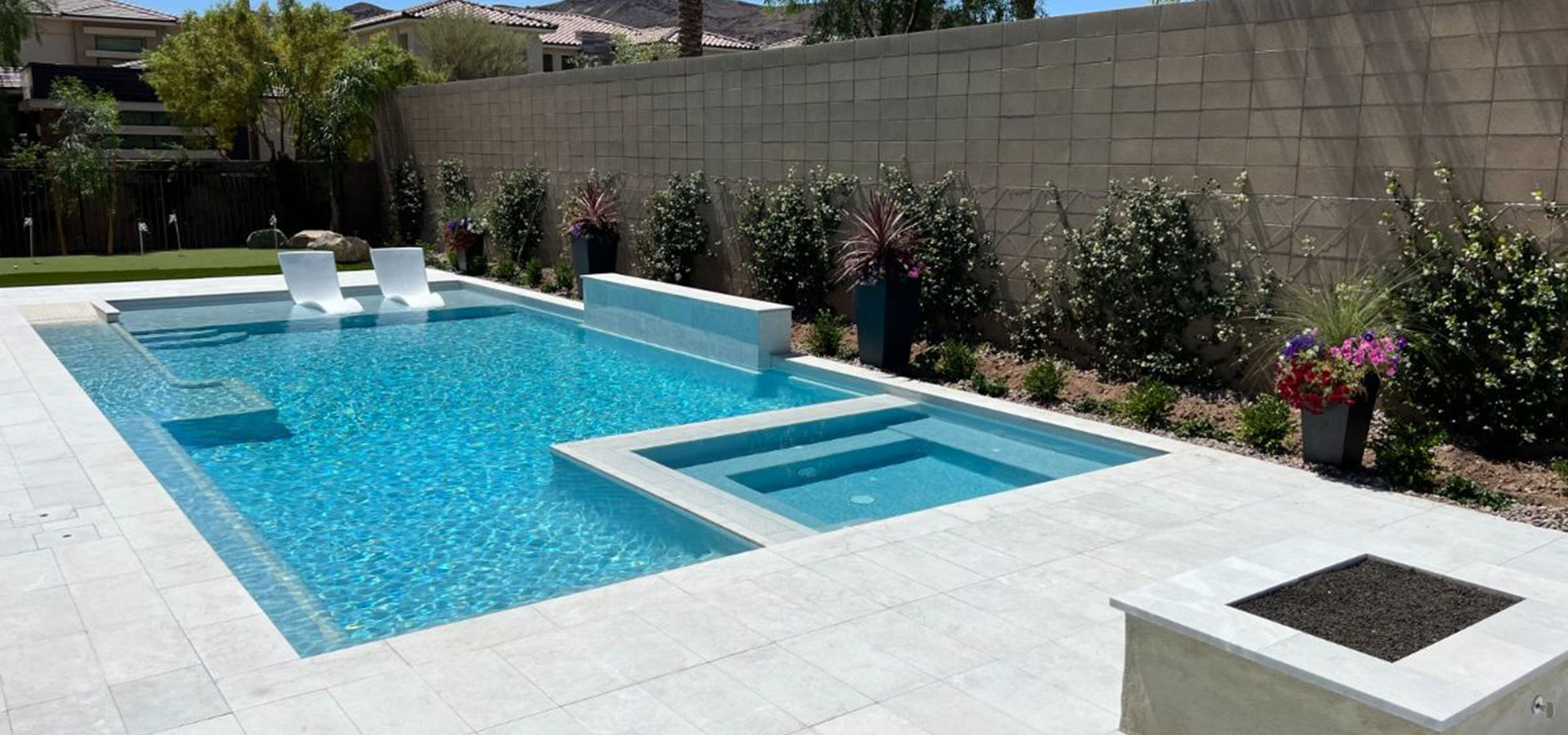 Mistake 5:
Buying Too Much Pool
When you're looking over your backyard, it's tempting to put in as much pool as you can. Don't make this error! You probably use your backyard for many other things, like barbecues, gardening, or letting your pets out. Make sure you leave space to do other things you want in your backyard.
Mistake 6:
Skipping Inspections
During the pool building process, you will have multiple inspections required by your building department. Staying on top of scheduling these is essential and tracking your progress is critical to keeping the project moving forward properly.
Mistake 7: Choosing
Your Subcontractors
Whenever you work with a subcontractor, you need to make sure they're operating within the law and have the experience necessary to do the task. Ask them the following questions:
Are you licensed, bonded, and insured? Provide documentation.
References to other projects?
Will you provide a written quote per your blueprint and specs?
What's the warranty on your work and the materials?
Availability and construction timeline?
Read the fine print on all contracts so you understand the payment terms, insurance, and warranties before you hire a subcontractor.
Mistake 8:
Not Having Proper Blueprints
Having a proper plan to start your project is critical to your success. At every phase of your pool-building process, your subcontractors will rely on your blueprint to construct your new pool and spa. This is what we do. We design pools for a living. Our blueprints through the years have been streamlined to be clean and precise. We will provide you with exactly what your subcontractors will require.
Mistake 9:
Pool Maintenance
Once you have your pool installed, you'll need to keep up with the maintenance. Proper chemical balance and water filtration are the two most important elements for your new pool. Educating yourself and spending the time needed on the upkeep of your pool will be necessary. If you're not wanting to undertake pool maintenance, there are plenty of service companies available.
If you keep these nine pool design regrets in mind and take steps to avoid them, you'll avoid some of the major pitfalls of an owner-builder pool installation. You'll also get many more tips from our article and video library when you purchase a pool design from us.