Pool excavation – or digging a hole for a pool to be installed – is one of the biggest challenges of swimming pool installation. It can be costly and time-consuming, and plenty of things can go wrong along the way.That's why, before you start any swimming pool excavation, it helps to be prepared and be aware of the important "do's and don'ts" of the process. This guide will cover some key points you need to know to have the best chance of a smooth and successful pool excavation.
Pool Excavation Steps
Before we take a look at the key do's and don'ts of swimming pool excavation, let's first look at how the process usually works. Below, you can see a step-by-step guide for digging a pool.
Step One: Soil Test
Before any pool digging actually begins, the soil first needs to be tested. The soil in different places can have very different textures and qualities; some soil is quite sandy and grainy, for example, while other soil may be more compact or contain lots of clay or organic matter. Pool excavation contractors will carry out tests to check that the soil is suitable for swimming pool excavation.
Step Two: Digging
Next, it's time to start the pool-digging process. A professional pool digger team will use various pieces of equipment to dig out the space for the pool. This is where issues can arise, as it's possible that, while digging, your contractor might encounter large rocks or other problems which will need to be addressed.
Step three: Heavy Machinery
Your pool contractor will also usually bring in some heavy machinery in order to aid with the excavation. This is why digging your own pool is not usually recommended or possible, as expensive equipment and machines usually need to be used to get the best results. On the downside, these machines could cause damage to your lawn and landscaping. Excavating pools of different types, such as wading pools, kiddie pools, and lap pools, is a skilled job that requires specialized tools and techniques to ensure a successful outcome.
Step Four: Cleaning Up
The last of the four main excavation steps is to clean up. Once the hole has been dug, the professional pool digging team will take some time to clear out all the soil, rocks, and other debris that has been removed from the ground and take it away on a dump truck. They may also carry out some small landscaping to the area to make it look neater.
The Do's of Pool Excavation
Now, let's take a look at some of the things that you should do when planning and carrying out a pool excavation.
Hire a Professional Excavation Team
Excavating a pool is a big and complicated job. It requires a lot of planning and skill, and you'll want to have experts on your side who understand soil quality and know exactly how to dig in the best and safest ways. So, make sure to work with licensed, professional teams.
Obtain Necessary Permits and Inspections
Depending on where you live and the building codes in your area, you might have to carry out certain inspections and get relevant permits and papers before carrying out an excavation. Make sure you're aware of the rules and comply with them to avoid legal trouble.
Clear the Excavation Site of Obstacles
It's a good idea to clear away any obstacles that could interfere with the excavation process, which can include things like lawn furniture and equipment. By getting rid of obstacles before your team arrives, they'll be able to start work right away.
Create a Detailed Excavation Plan
As explained above, excavations are complex, multi-step jobs that involve a lot of planning and preparation. It's a smart idea to create an in-depth excavation plan and schedule before you begin so the team knows exactly what to do.
Elevations
Think ahead and ensure that you've selected the appropriate decking materials before excavation begins. It's really important to know the precise material and dimensions of your decking so that the correct elevations can be formed.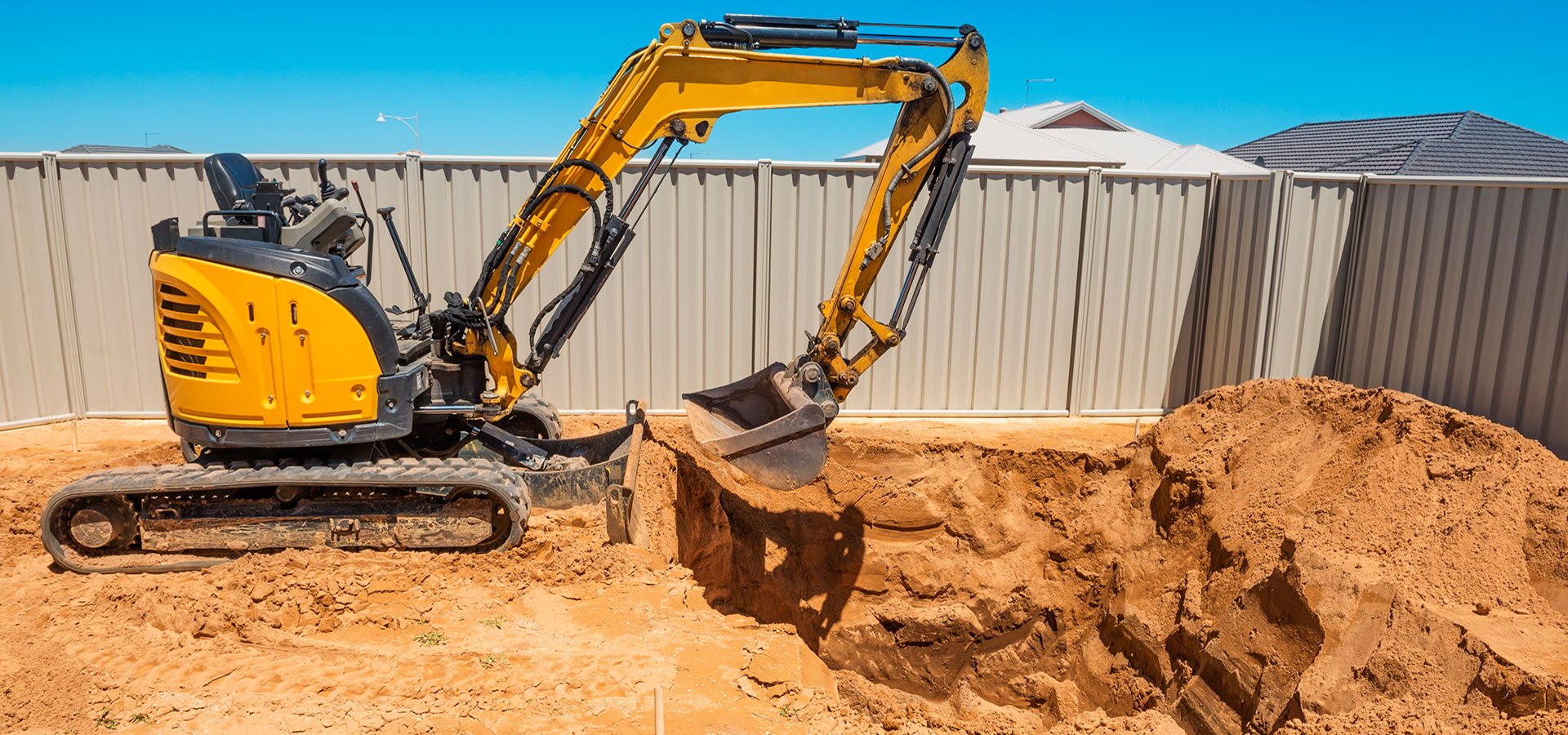 The Don'ts of Pool Excavation
Next, we'll examine some of the big don'ts of pool digging – these are the things that you should try to avoid if you want to have a smooth and safe experience.
Attempt to Excavate Without Professional Assistance
While it might seem possible for you to dig your own pool, many people who attempt this quickly discover that it's a lot harder than it seems. This kind of job is best left to the professionals, and there are lots of risks if you try to do it alone.
Skimp on Permits and Inspections
Permits are important legal documents that allow you to change your property. They should not be ignored. Similarly, you shouldn't skip steps like soil tests and inspections, as these are key parts of the overall process.
Leave Underground Utilities Unmarked
Various utility lines may run underneath your yard, and it can be a disaster if your pool digger team collides with one of those lines. Before the dig begins, contact the necessary authorities to visit your property and mark the locations of all utilities.
Neglect to Consider Drainage and Slope
Pools need to have appropriate elevations to allow for wastewater to drain away. Make sure you factor this into your planning when you prepare for the installation of a pool, and check with your contractor that the appropriate drainage and slope measurements have been calculated.
Rush the Excavation Process
It's understandable that you might feel impatient and want the pool digging process to be as over as quickly as possible so you can start enjoying your pool, but this kind of job can't be rushed. It requires time and patience to prevent any mistakes or oversights.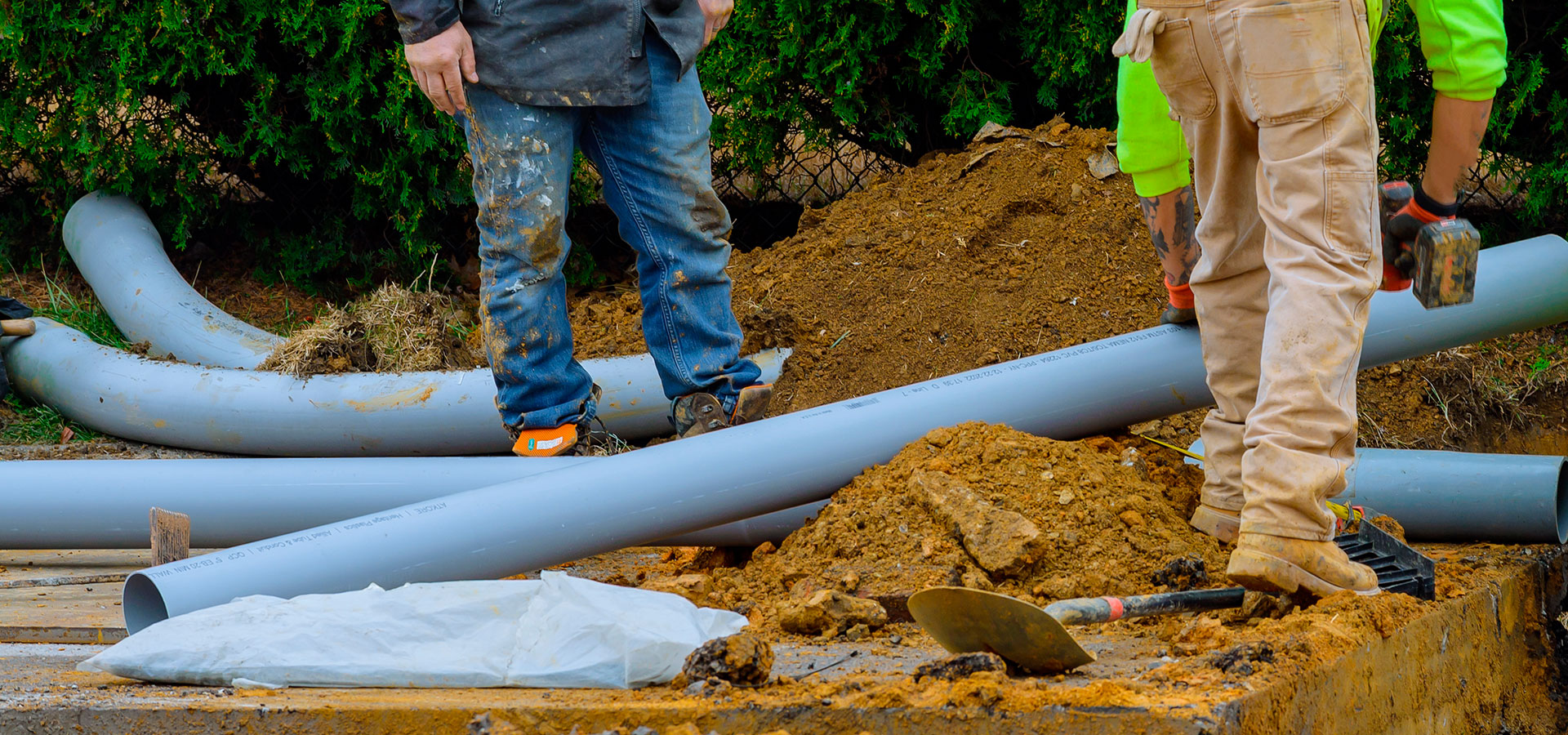 Conclusion
The cost to excavate a pool can be high, which is why it's so important to get it right the first time, rather than encountering unnecessary problems or delays along the way. Keep these do's and don'ts in mind the next time you're planning to build a pool in order to have a seamless and stress-free experience.