Having your own pool can be lots of fun for the whole family, but with so many different types of pools to choose from, it's not always easy to know which types of pools are best-suited for you. In this guide, we'll take a look at some of the many different kinds of pools.
What Are the Different Types of Swimming Pools?
From infinity pools to kiddie pools, there are many types of pools out there. Let's take a closer look at some of the many kinds of swimming pools that you might like to consider for your own home pool installation.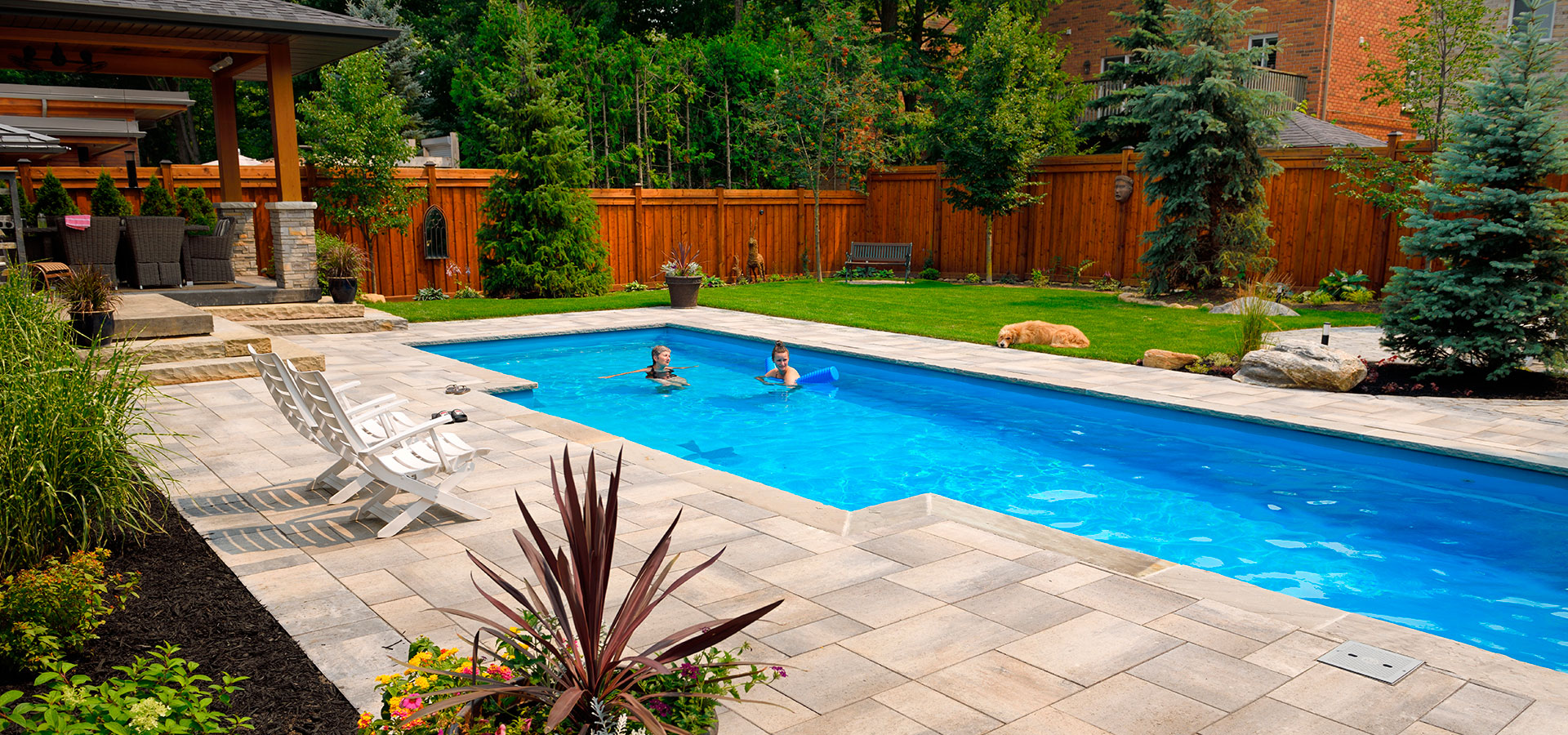 Commercial Swimming Pools: Commercial swimming pools are the kinds of pools you see in places like hotels and resorts. They're usually big and spacious, but commercial pools require strong safety features and accessories like locking gates for public safety.
Residential Swimming Pools: Residential pools are pools situated outside residential homes, designed for use by the homeowner and their friends or family. There are various different kinds of pools that may be used in residential locations, like above-ground and in-ground pools.
Competition Pools: A competition pool is one that is used for tournaments or competitive swimming laps. These pools have very specific measurements to ensure fair play among competitors.
Above-Ground Pools: Above-ground pools are some of the most popular types of swimming pools. They're usually pre-fabricated and installed above the ground.
In-Ground Pools: An in-ground swimming pool is one that is installed inside the ground. An in-ground swimming pool is usually a concrete pool, but it's also possible to have a fiberglass type of in-ground pool.
Indoor Swimming Pools: Indoor pools are those that are located in indoor environments, protected from the elements.
Outdoor Pools: Outdoor pools are situated outside. There are various different types of pools that can be located outdoors, like commercial or residential pools.
Concrete Swimming Pools: Concrete pools are made with concrete bases. Concrete is a strong and hard-wearing material that can last for years of use.
Fiberglass Pools: Fiberglass pools are made with a fiberglass composite. A lot of leading pool designers like to work with this material.
Vinyl Liner Swimming Pools: Vinyl liner pools are usually in-ground and made with durable vinyl liners that can come in a range of colors and shapes.
Soft Wall Swimming Pools: Soft-wall swimming pools have soft, flexible walls, which may be made of materials like polyester.
Temporary Pools: As the name suggests, temporary pools are designed to be mounted and dismounted quickly for temporary use at special events.
Kiddie Pools; Kiddie pools are smaller than full-sized pools and are aimed mainly at children. They're usually very shallow to reduce the risks of drowning or accidents.
Blow-Up Pools: A blow-up pool is one that is usually made of plastic and can be inflated with the aid of a pump. They're often used by children.
Infinity pools: An infinity pool is one that has an edge at one end that the water actually flows over. They're also known as zero-edge pools and are highly luxurious.
Olympic Swimming Pools: Olympic swimming pools are pools that are designed according to Olympic standards, measuring 50m in length.
Lap Pools: Lap pools are designed to be used for swimming laps, and they're often used by professional swimmers when training for competitions and events.
Backyard Pools: Backyard pools are swimming pools located in the backyards of homes. They can be in-ground, above-ground, or other types.
What Type of Pool Is Easiest to Maintain?
In general, fiberglass pools are some of the easiest to maintain. Thanks to the way in which they are formed in one solid piece, these pools have low risks of damage and don't require a lot of upkeep. Other pools that are easy to maintain include simple or basic pools like kiddie pools and blow-up pools.
What Is the Most Affordable Type of Pool?
If you're looking to save money on your pool, it's important to focus on materials. Vinyl inner pools tend to be some of the cheapest, both in terms of installation and maintenance costs. Pool costs can add up if you opt for more expensive and luxurious designs and materials, and obviously bigger pools will also cost more money, as well.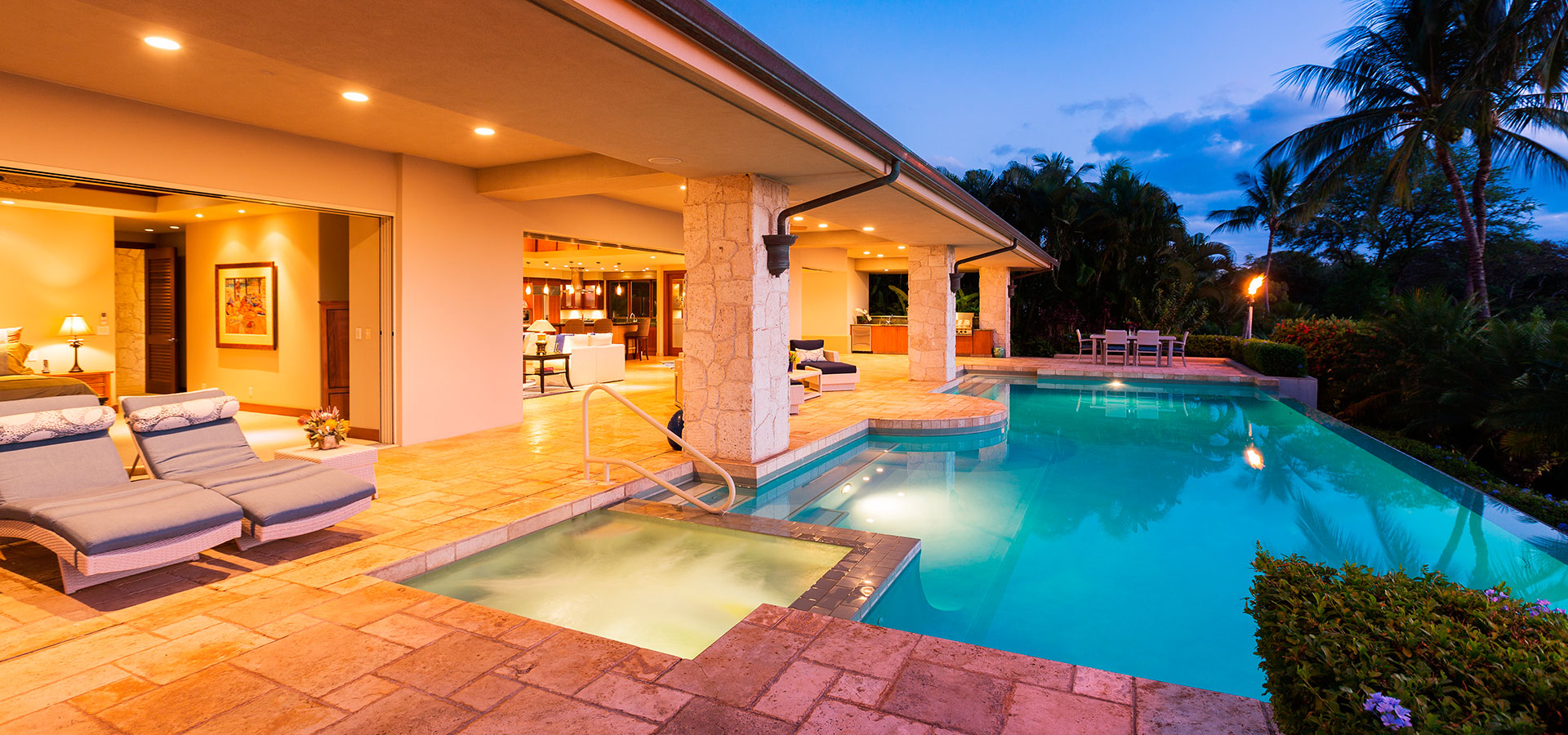 Which Pool Is Best for Your Home?
This will depend on a lot of different factors. Firstly, you'll need to think about how much space you've got for a pool installation. Some homes may have vast backyards with plenty of space to install an in-ground concrete pool, but others may be more restricted in terms of the usable space they have.
You also need to think about how you plan on using the pool. A small family or couple might only need a relatively simple or small pool, but those with lots of friends who plan on hosting pool parties will probably need quite a big pool to accommodate many people. Or, if you plan to use the pool for fitness, you may want to opt for a lap-style rectangle pool, as opposed to one that is circular or in a different shape.
Another important step in building your pool is to think about the budget. Pools can cost a lot of money, both to install and to maintain. Therefore, you'll need to think about how much you're able and willing to spend and try to find a pool that suits your needs and matches your budget.
As you can see, there are lots of different kinds of pools out there, from simple blow-up pools for young children to Olympic-sized swimming pools for athletes. Knowing the different types of pools is key in helping you pick the right one for your home. If you're unsure or need further advice about picking a pool, contact our experts today.