An inground swimming pool can totally transform any backyard space. It provides somewhere fun and refreshing for you to splash around, exercise, host your own parties, and make happy memories with friends and family. But inground pools aren't exactly cheap. This guide will look at the typical inground pool cost and examine some key factors to take into account for inground pool budgeting. 
Factors Affecting In–Ground Pool Cost 
Experts say that the average inground cost can be anywhere from as low as $150 up to $225 per square foot, or even more in some cases, and the typical pool will cost you several tens of thousands of dollars. However, there are lots of factors that come into play when calculating the cost of an inground pool. Here are some of the main factors which may impact your inground pool price range: 
Pool Size and Shape 
This is arguably the biggest factor of them all when considering the steps to building a pool. Naturally, larger pools will cost more money to make, and the average inground pool cost for a very large pool will be much higher than a pool which is only a fraction of that size. This is because bigger pools tend to take much more time to make. They require more labor and more materials, and all of those costs add up to affect the final price. 
The shape of a pool can also have a big impact on its total cost. Typically, the inground pool building cost for a standard rectangular inground pool will be quite cheap when compared to more elaborate and unique shapes, like L–shaped or curvy pools with lots of twists and turns around the edges. Again, this mainly comes down to labor. It's easier and faster for workers to make pools in standard shapes, rather than irregular ones. 
This is something to keep in mind when developing your own custom swimming pool plan. If you want a fancy, oddly-shaped pool that covers a lot of ground, you'll need to be prepared to pay a higher price for it. Or, if you want to make a very budget-friendly pool, you may want to revise your swimming pool plans and make sure the size is relatively small and the shape is as simple as possible. 
Construction Materials 
After the size, the material is the next big factor to think about in terms of inground pool installation cost. There are several different materials that you can choose from to make your pool, each with its own pros and cons. Some materials are more aesthetically pleasing than others, for example, while some may last longer. They also all have very different costs, with some being much kinder to your budget than others. 
Two of the most popular materials are concrete and fiberglass. The sections below will examine each material and provide some costs for pools made with concrete and fiberglass. 
Concrete 
Concrete is one of the most common and popular materials for inground pools. It has many advantages. For starters, it's quite easy to work with, as concrete can simply be poured into a hole in the ground and then allowed to set in place. It also looks great, but it has to be installed with care by professionals, so it's not a DIY option. On average, a concrete pool will cost anywhere from $75,000 up to $100,000.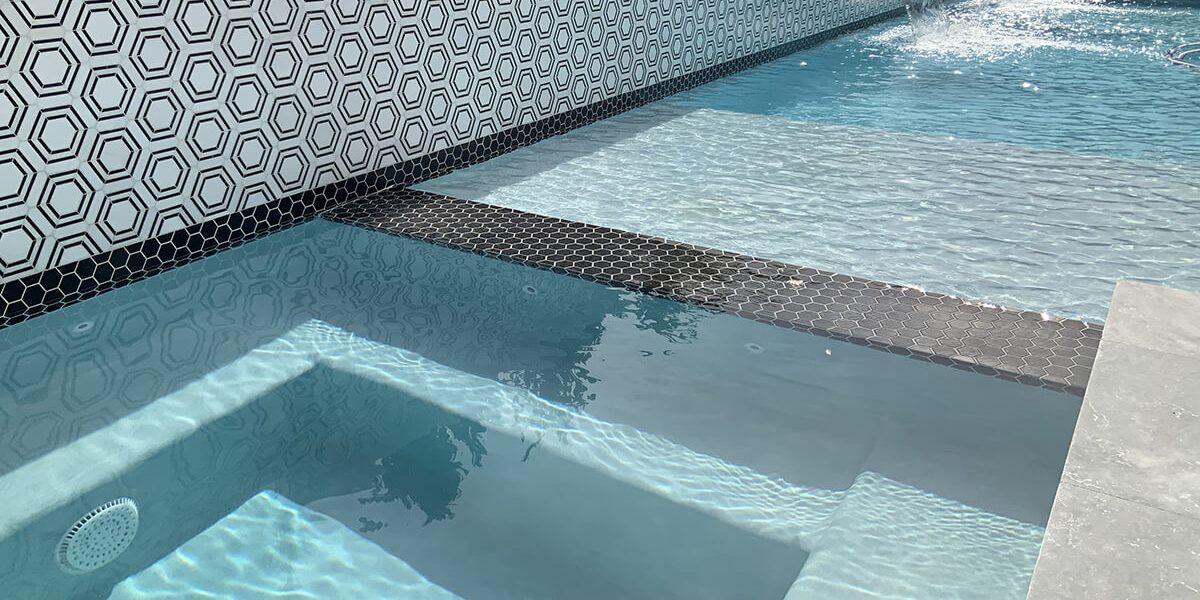 Fiberglass 
Finally, fiberglass pools often have very sleek and attractive appearances, and they don't tend to need much maintenance, as their smooth surface is naturally resistant to algae growth. Average costs for fiberglass inground pools will range from $60,000 up to $85,000. 
Style 
Inground pools can be constructed in many different styles. There are classic, budget–friendly, basic styles in which the pool is formed in a simple rectangular shape without any extras or fancy elements. Then, at the other end of the spectrum, there are grand pools with elegant, ornate finishes, curved sides, and extras, like hot tubs and water features added on. 
Naturally, adding a hot tub or choosing a fancy, elegant pool style will result in a much higher fee to pay. The more complex and sophisticated pool styles tend to cost a lot more money than the basic alternatives, due to the fact that they require much more labor and effort to make. They also require more time, and pool builders are often paid by the day. So, if the job takes longer, you can expect to pay more at the end. 
Style is therefore quite a big factor to take into account when you install an inground pool. Many people may be tempted to opt for a big, extravagant pool with a unique shape and lots of fun extras. However, the price of such a fancy design can quickly add up, adding thousands or tens of thousands to the total price. If you want to save money, a simpler pool may be the better choice. To learn more about swimming pool styles, or to get advice about your next pool project, contact our friendly team. 
Geographic Location 
Your location also plays a major role in the final cost of your inground pool. Why? Well, some states have much better weather and are therefore better suited to swimming pool construction. In those states, like Florida, where the sun keeps shining for large parts of the year and the swimming season lasts longer, costs can be cheaper. 
This is because there are more pool-building companies and experts to choose from in those states, and the higher levels of competition help to drive prices down. You can therefore usually get a better deal in a sunny state where pools are popular, as compared to a colder state which has fewer pools and fewer pool–making firms. 
However, other factors can also impact the job. In some states, the land is harder to work with, which can add to the final value of your pool, as the workers will need to spend more time and effort digging the hole and making the necessary preparations for your swimming pool. Also, some states are simply wealthier than others, with higher prices all around.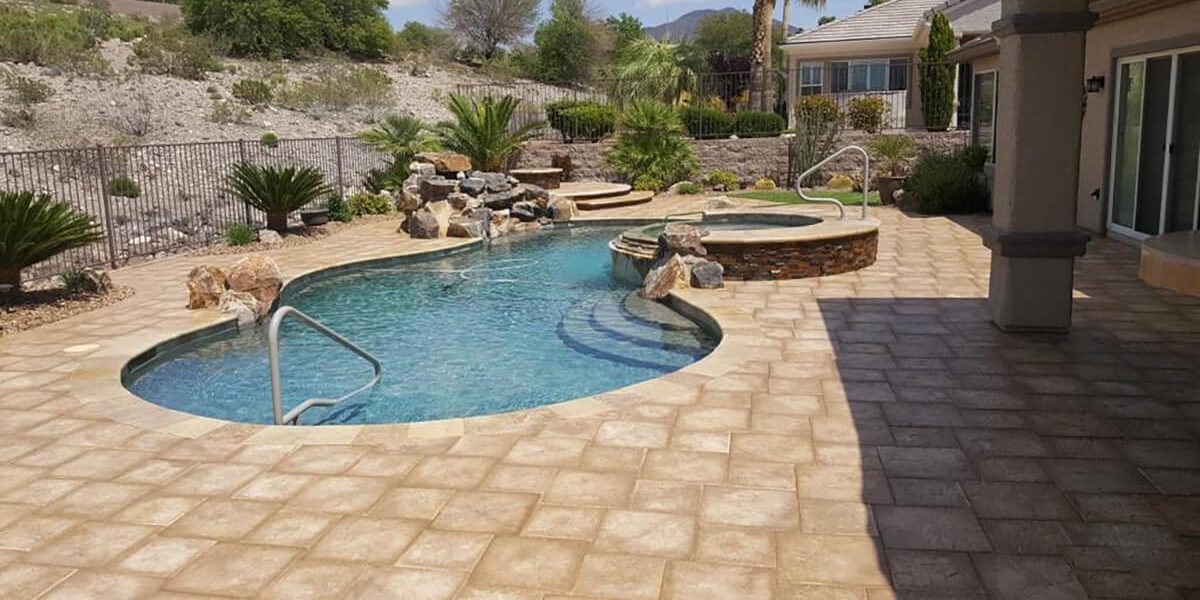 Comparison of in-ground pool costs in different states 
It's impossible to provide exact estimates for pool costs from state to state, but you can find here the average cost data. Here are some examples of states grouped according to typical pool labor costs: 
Relatively High Costs: California, Connecticut, Hawaii, Illinois, Indiana, Minnesota, Massachusetts, Michigan, Missouri, Montana, New Hampshire, New Jersey, New York, Ohio, Rhode Island, Washington 
Average Costs: Arizona, Colorado, Delaware, Georgia, Idaho, Iowa, Kansas, Kentucky, Maryland, North Carolina, North Dakota, Wyoming 
Relatively Low Costs: Alabama, Arkansas, Florida, Louisiana, New Mexico, Oklahoma, South Carolina, South Dakota, Tennessee, Texas, Utah, Virginia 
Permits 
Depending on building codes and laws in your state, you'll usually need to obtain some type of permit before building your inground pool. Permits should range from around $400 to $2000, so they're a small percentage of the final cost. However, they can still be quite expensive and you may need to seek legal aid if you aren't able to obtain the necessary permits on the first attempt. 
Site Preparation and
Excavation 
It's also worth noting that the cost of building the pool itself is only part of the puzzle. You also have to take into account the cost of preparing the site. Typically, before a pool is built, some landscaping will be required to clear out the area. The hole for the pool will also need to be carefully excavated, and retaining walls or barriers might need to be built if the pool is being constructed on a slope. All of this can add thousands onto the final cost.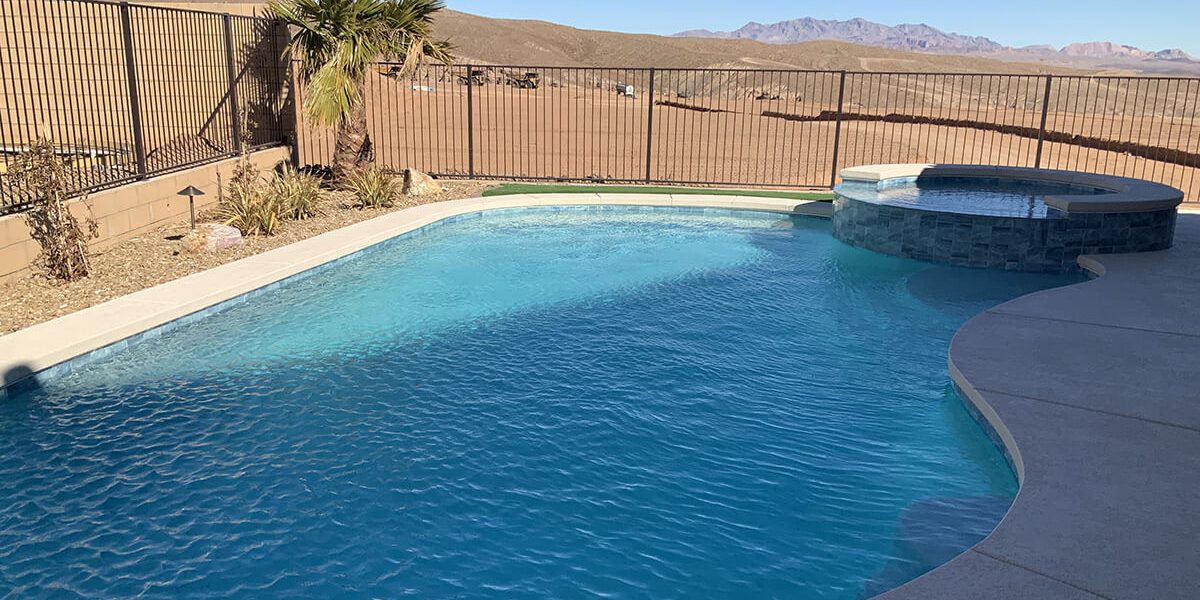 Additional Expenses and Maintenance Costs 
Even after your pool is complete, the expenses keep on adding up. You'll need to spend money on your pool's maintenance, which includes the cost of cleaning the pool, adding the necessary chemicals to keep the water safe, changing the filters, replacing any parts that break down, like the pump, and so on. Pool maintenance can cost anywhere from a couple of hundred dollars a year up to $1,500 or more per year for the biggest and fanciest pools. 
Benefits of Installing an Inground Pool 
So, with all of the costs added up and taken into account, you might wonder whether or not an inground pool is the right choice for you. Well, when compared to above-ground pools, inground pools may be more expensive, but they have a unique range of key benefits to offer that above-ground pools simply cannot match: 
Aesthetics: Compared to above-ground pools, which can stand out and look clunky or awkward, an inground pool is much more pleasing to the eye. 
Options: You also have many more options to choose from with inground pools, including lots of different shapes, designs, styles, and materials. 
Enhancements: There are also lots of add-ons and enhancements that you can only have with inground pools, such as infinity edges, waterfalls, rock walls, attached hot tubs, underwater lighting, and so on. 
Longer Lasting: When compared to above-ground pools, inground pools tend to last a lot longer. They'll definitely cost more, but in the long run, you may actually save money, as your pool will be usable for many years to come. 
Overall, the cost of an inground pool will depend on a lot of different factors. It's possible to make a cheap and small pool for $10,000, if you're willing to opt for cheaper materials and do some work yourself, while others will cost closer to $100,000 with fancy designs and fun extras. If you are interested in acquiring additional information regarding the process of constructing a pool, feel free to contact our team.