Whether you're planning a pool renovation or just figuring out the first steps of how to build your own swimming pool, pool coping is something you'll need to take into account. But what is pool coping? This guide will cover all you need to know about coping for a pool, including its uses, benefits, forms, and costs.
What Is Pool Coping?
Before looking at any pool coping ideas, it's important to answer the question "What is coping on a pool?" In simple terms, coping is the material (usually a type of stone or concrete) that is installed as a cap along the pool's edge. It's placed at the point where the pool structure joins with the deck area around the pool, and it typically runs around the entire perimeter of the pool.
Why Your Pool Needs Pool Coping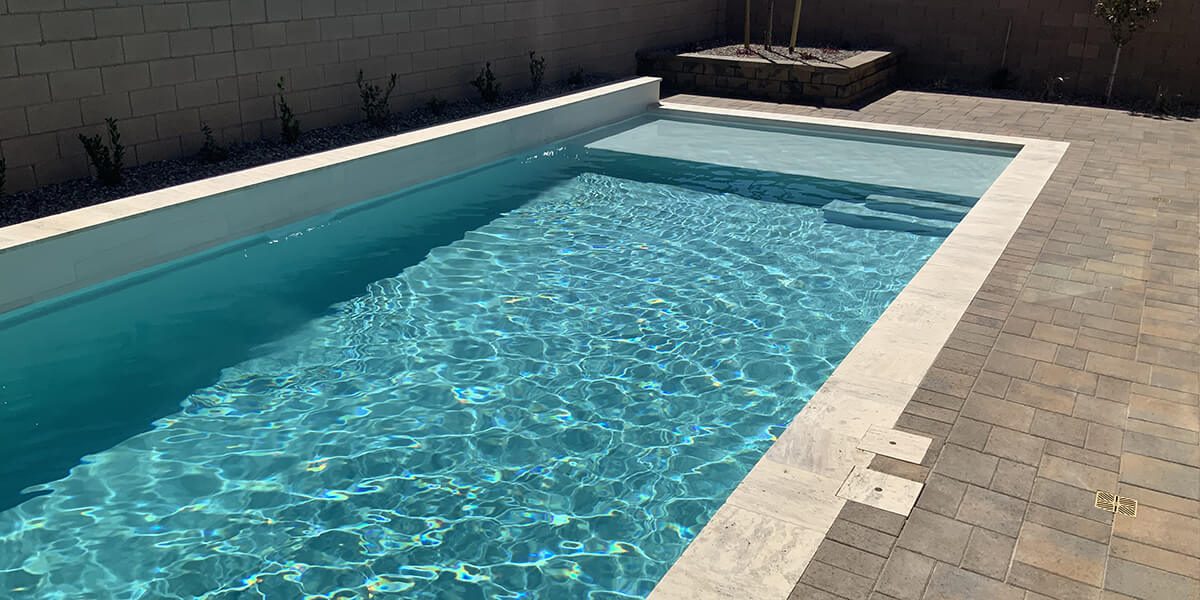 So, what's the actual purpose of coping around the pool? Well, swimming pool coping has a range of benefits and useful functions. Here are some of the main reasons why all types of pools require coping:
Structural

– Perhaps the main function of coping on a pool is to provide structural integrity. The coping is installed on top of the pool's "bond beam", which is the structural element running along the perimeter of the pool. Coping tops off this area, covering any bits of metal while also preventing water from getting in or around the pool wall, where it could do some damage. 

Safety

– Coping for the pool can also provide safety benefits for swimmers. When using the pool, swimmers can grab onto the pool edging, or coping, to provide some support or lift themselves out of the pool. This can be very beneficial for weaker swimmers or those swimming in deep pools, and it's useful for children, too. Plus, people can comfortably sit on the coping of a pool to dip their feet or legs in the water.

Aesthetics

– Finally, coping with pool edges can also provide aesthetic benefits. There are lots of decorative pool coping pavers and attractive pool coping ideas people can consider to add color and beauty to a pool, and even for

pools on a budget

, there are some cheap but beautiful swimming pool coping ideas and coping stones.
Can You Say "Nope" To Coping?
Is pool coping stone necessary, or can you simply reject it to save money? Well, it is possible to have a so-called coping-free pool, but this is only appropriate in certain regions. Specifically, places that tend to have stable soil conditions and pretty mild winters don't really need coping. Instead, a type of cantilevered decking may be used just over the edge of the pool, with the decking serving the same function as the coping.
Types of Pool Coping and Materials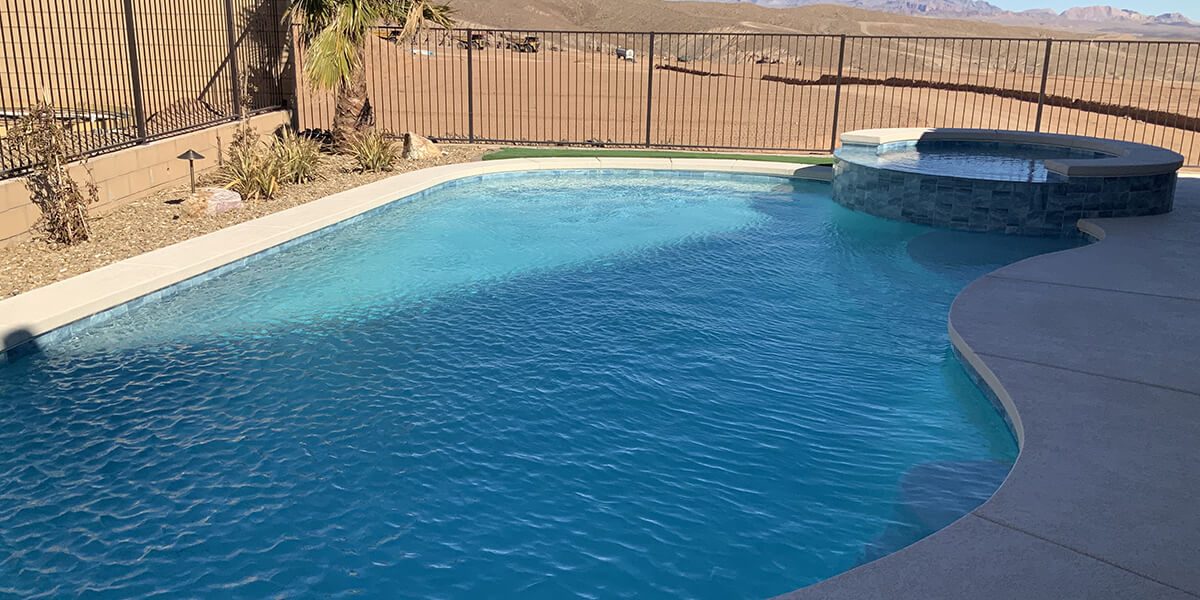 One of the benefits of choosing to cope for your pool is that there are lots of different varieties and materials, from decorative pool coping stone to concrete pool coping and elegant marble pool coping pavers. Here are a few popular options to consider:
Concrete

– Concrete is a classic and simple material. It's easy to work with and very affordable, and it's no surprise that concrete pool coping is one of the most common options.

Pavers

– As well as concrete coping around the pool, you may also opt to have pavers fitted around the edge. Pavers are large slabs of stone that can come in different colors and finishes. They can add a decorative touch to a pool, and it's easy to replace one paver if it cracks.

Marble

– Marble is one of the most elegant stones known to man, famed for its distinctive beauty and elegance. It's also got a super smooth feel and can be a very classy, low-maintenance option for inground pool coping, but it's also quite expensive.

Brick

– Brick is another popular choice with many pool owners. It's strong, long-lasting, and relatively low maintenance. Plus, just like with pavers, it's really easy to replace individual bricks if they get damaged or cracked.

Natural Stone

– We've already talked about marble, but there are lots of other natural stone varieties you can use around your pool's edge, from chic slate to hard-wearing limestone, along with granite, travertine, flagstone, and more.
How To Choose The Best Pool Coping Material
When it comes to choosing the right coping material, it's important to take a few different factors into account:
Appearance

– First, most pool owners want their pools to look beautiful, so it's key to consider the look of each coping type and pick one that you think will make your pool look attractive and pleasant.

Cost

– You also need to consider the cost. When it comes to

how much a swimming pool costs to build

, there are quite a lot of factors to consider, and coping is just one of them. It's important to select a coping type that fits with your budget.

Maintenance – Don't forget to consider maintenance, too. Some coping materials, like concrete, are really low-maintenance and won't need much work, but others may take more time and cost more money to maintain.
How Much Does Pool Coping Cost?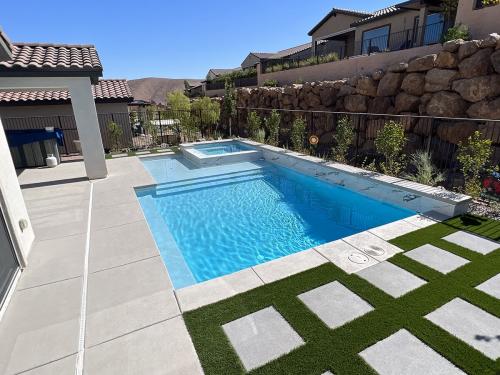 When it comes to how to install pool coping and the average costs, homeowners will usually need to pay anywhere from $30 up to $60 or more for each linear foot of coping. The total cost can vary wildly depending on the size of your pool, the type of coping you choose, and the amount of labor involved.
How to Maintain Pool Coping?
Looking after your pool coping is key to extending its lifespan and reducing the amount of money you have to spend on repairs. Keep the coping clean by sweeping and brushing away dirt or debris, and spray the area with a hose to wash away marks and dirt. You may also need to bring in professional pool cleaners for an annual deep clean. You can also paint pool coping to provide a strong barrier against damage, but you may need to speak with pros about how to paint pool coping correctly.